Session 3B: Panel Discussion: Adapting Literacy Services: Considerations for Reaching Vulnerable Populations in Times of Crisis
Literacy
Adult education/adult learners
Covid 19
Panel discussion
3:20 PM, Wednesday 3 Nov 2021 (50 minutes)
Virtual session
This session is in the past.
The virtual space is closed.
Moderator: Laura Thompson, Project Manager, Literacy Quebec
Speakers:
Margo Legault, Executive Director, Literacy Quebec
Wendy Seys, Executive Director, Yamaska Literacy Council
The panel will be composed of Wendy Seys, Executive Director of Yamaska Literacy Council and Margo Legault, Executive Director of Literacy Quebec. These two presenters will offer different perspectives on adapting learning services during the pandemic. Wendy will be presenting a grassroots approach to how Yamaska Literacy Council has been able to reach adult learners. Margo will focus more on how Literacy Quebec has been able to adapt to supporting its member organizations.
Speakers' bios:
Margo Legault holds a Masters in Human Rights Law (Irish Centre for Human Rights), a Bachelor of Civil Law (Université de Montréal), a Bachelor of Common Law (University of Ottawa) and a Bachelor of Commerce (Concordia). She is the Executive Director of Literacy Quebec, where since 2011 she has led the day-to-day operations. Margo has been able to use her business and legal background to facilitate capacity building, as well as increase advocacy and awareness efforts for the network of literacy practitioners across Quebec. Under her guidance, Literacy Quebec has been able to innovate, grow and formalize meaningful partnerships.
Wendy Seys is the Executive Director of the Yamaska Literacy Council, a community-based literacy organization in the Eastern Townships. She has worked in the adult literacy field since 1989. She has a BA from the University of Toronto, and a MA in Educational Studies from Concordia University. She serves on the Board of Directors of Literacy Quebec, and the Governing Board of the Eastern Townships Adult General Education.
The Education and Vitality Forum is now on Twitter! Use the handle @QuescrenForum21 to tweet your highlights from the presentations and best practices learned, to comment on a tweet or to share a question from each session or panel you attend throughout the Forum. Those who tweet – and especially tweet multiple times each day – will be entered into our Twitter Giveaway for a chance to win a FREE COPY of QUESCREN's new book The Charter: Bill 101 and English-Speaking Quebec! Let's share our knowledge together and engage and learn from one another throughout the Forum.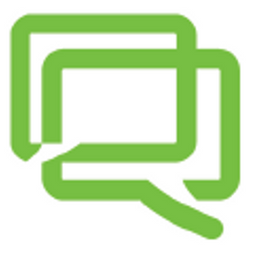 Literacy Quebec
Executive Director