Session 2A: Overcoming the distance: Practices in education in an online world
Online/distance learning
Adult education/adult learners
Educational technology
Educational Professionals - Teachers
Covid 19
Educational services in the regions
2:00 PM, Wednesday 3 Nov 2021 (50 minutes)
Virtual session
This session is in the past.
The virtual space is closed.
Moderator: Richard Schmid, Professor, Education, Concordia University
Speakers:
Michael Canuel, CEO, Leading English Education and Resources Network (LEARN)
"Serving the Educational Community through the 2020s"
One of the realities emanating from the isolation during the pandemic is the general realization that online education can serve a vital role in supporting learning for students at all levels. Unlike most other provinces, Quebec currently has no set policy on Virtual Schooling and still relies on an Education Act that no longer reflects current needs. The English educational community faces a multiplicity of challenges some of which can be addressed and/or alleviated with a Virtual School. Students in areas where English schooling is not readily available, homeschooled students, students enrolled in sports programs, students with certain conditions which limit their schooling options could all benefit from a Virtual School dedicated to the needs and interests of the English community. Properly structured, this Virtual School could provide a high-end quality education for English students in urban, rural, and remote areas.
Emilie Bowles, RECIT Consultant, Riverside School Board
"Adult Education Teachers' Experience of COVID-19 and Their Use of Educational Technology"
The impact of COVID-19 and the swift increase in the use of educational technology have been well-documented in the youth sector and in higher education in Quebec, but how have teachers in the oft-overlooked adult education sector experienced these changes? This presentation will share the preliminary findings of a Master's thesis based on interviews with eight dedicated adult education teachers as they reflected on their use of educational technology both pre-COVID and during COVID. Coming from centres located across the province, these teachers encountered a variety of obstacles and opportunities while implementing hybrid and online learning for individualized and whole-class instruction. Their unique experience offers many valuable takeaways for educators, community stakeholders, and policy-makers in a post-pandemic world.
Speakers' bios:
Michael Canuel is the CEO of LEARN as well as Co-Founder of the Canadian e-Learning Network. He is well-known for his work in the field of e-learning, online pedagogy, and teacher professional learning. This year he spearheaded the creation of the Quebec Online Alliance, a virtual K-11 school for students with medical exemptions. Several years ago, he designed and helped implement a blended learning program used extensively in Thailand for the teaching of English as a Second Language.
Emilie Bowles started out her career as an adult education teacher in the New Frontiers School Board. Now she works as an educational technology consultant in the Anglophone adult education network. Her role involves supporting teachers in the development of interactive digital learning resources adapted to the Quebec curriculum and to adult learners. Emilie is also working on her Master's thesis in Educational Technology at Concordia University.
The Education and Vitality Forum is now on Twitter! Use the handle @QuescrenForum21 to tweet your highlights from the presentations and best practices learned, to comment on a tweet or to share a question from each session or panel you attend throughout the Forum. Those who tweet – and especially tweet multiple times each day – will be entered into our Twitter Giveaway for a chance to win a FREE COPY of QUESCREN's new book The Charter: Bill 101 and English-Speaking Quebec! Let's share our knowledge together and engage and learn from one another throughout the Forum.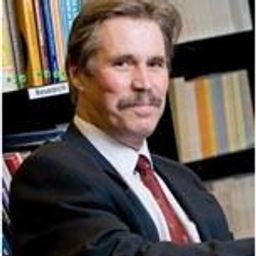 Concordia University
Riverside School Board
Education Consultant