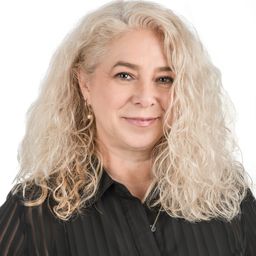 Lucie Roy
she/her
Director General
Riverside School Board
Acting as Director General of Riverside School Board since 2022 and Assistant director general since 2016. Elected Chair of ADGESBQ for the school year 2023-2024.
Director of Educational and Complementary services in Adult Education and Vocational Training and Technologies since 2011. Adding the responsibility of the Community Learning Centers and International students in the adult and youth sectors, and the Provincial and Regional RECIT AGE (adult general education) and VT (vocational training). School principal in elementary and High Schools, including IB, since 1996.
Holds a Bachelor Degree in Education, a Masters' degree in Educational Administration, a Graduate Certificate in Educational Administration and currently in the second year of a post Graduate Certificate in Educational Administration with the University of Sherbrooke.
Sessions in which Lucie Roy participates
3:10 PM - 4:00 PM | 50 minutes

Moderator: Ghada Sfeir, Researcher-Member, QUESCREN, Concordia University

Talk
Sessions in which Lucie Roy attends
12:30 PM - 1:20 PM | 50 minutes

Alix Adrien, President, Quebec Board of Black EducatorsOnline Education - The Experience of the Quebec Board ...

Keynote