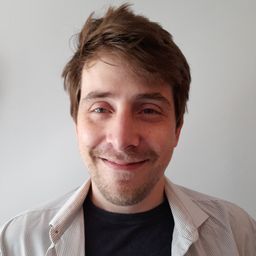 D'Arcy Springate-Floch
He/Him
Analyst
Playfair Statistics
Sessions in which D'Arcy Springate-Floch participates
Talk
John McMahon, Vanier College; Consortium of English-language post-secondary institutions; QUESCREN Advisory Board (Moderator)
D'Arcy Springate-Floch, Playfair Statistics (Speaker)
Caroline Dufour, Playfair Statistics (Speaker)
Moderator: John McMahon, Directo...
Sessions in which D'Arcy Springate-Floch attends
Keynote
Angelica Galante, McGill University (Keynote speaker)
Lorraine O'Donnell, QUESCREN, Concordia University (Master of ceremonies)
William Floch, Ministère du Conseil exécutifSecrétariat aux relations avec les Québécois d'expression anglaise (Master of ceremonies)
Brian Lewis, Department of Communications Studies, Concordia University; co-director, QUESCREN (Moderator)
Welcome remarks:Lorraine O'Donnell, Research Associate, QUESCREN; Affiliate Assistant Professor, Sch...
Here is how to connect to Agora:Agora uses the online platform Wonder...