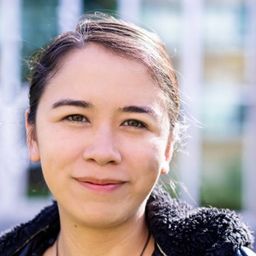 Emily Sheepy
Education Producer
Ocean School, National Film Board of Canada
Emily Sheepy is an education specialist with an M.A. in Educational Technology from Concordia University in Montreal, Quebec. Emily has worked in educational media and instructional systems design since 2011. She is passionate about learner-centred design, and researches best practices in the design and evaluation of innovative educational software.
Sessions in which Emily Sheepy participates
2:15 PM - 3:15 PM | 1 hour

Esports on Campus: From idea to Implementation, Jonathan Easton, SUNY Empire State College; Charles Murray III, SUNY 

Talk
Sessions in which Emily Sheepy attends
12:30 PM - 1:00 PM | 30 minutes

The password is: Hello!DescriptionWelcome to the Hallway via the platform Wonder! This networking platform is...
3:30 PM - 4:30 PM | 1 hour

Is these such a thing as Learning Experience Design? Pedagogical Innovation: Bridging the Research-Practice Chasm, Rob Cassid...