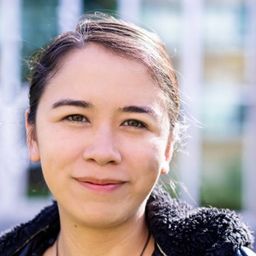 Emily Sheepy
Productrice en éducation
Ocean School, National Film Board of Canada
Emily Sheepy est spécialiste en éducation et possède une maîtrise en technologie de l'éducation de l'Université Concordia à Montréal, au Québec. Emily a travaillé dans le domaine des médias éducatifs et de la conception de systèmes d'enseignement depuis 2011. Elle est passionnée par la conception centrée sur l'apprenant et étudie les meilleures pratiques dans la conception et l'évaluation de logiciels éducatifs innovants.
Sessions auxquelles Emily Sheepy participe
2:15 PM - 3:15 PM | 1 heure

Esports on Campus: From idea to Implementation, Jonathan Easton, SUNY Empire State College; Charles Murray III, SUNY 

Talk
Sessions auxquelles Emily Sheepy assiste
12:30 PM - 1:00 PM | 30 minutes

The password is: Hello!DescriptionWelcome to the Hallway via the platform Wonder! This networking platform is...
3:30 PM - 4:30 PM | 1 heure

Is these such a thing as Learning Experience Design? Pedagogical Innovation: Bridging the Research-Practice Chasm, Rob Cassid...