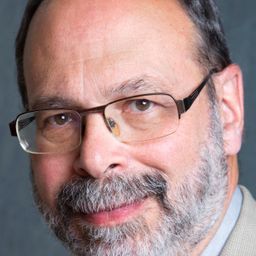 Ray Gallon
President
The Transformation Society
Ray Gallon is president and cofounder, with Neus Lorenzo, of the Transformation Society, in Prades, France, which develops strategies for humanist digital transformation and organizational learning, and researches the theory and practice of smart pedagogies.
Ray has over 50 years' experience as communicator, most recently in the technical content industries, including major companies such as IBM, Alcatel, and General Electric Health Care. Earlier, Ray was an award-winning radio producer and journalist, working with broadcasters such as CBC, NPR, France Culture, Radio Netherlands International, Deutsche Welle, Westeutscher Rundfunk (WDR). In the late 80's, Ray was programme manager of WNYC-FM, New York Public Radio. He is a fellow of the Society for Technical Communication (STC), and currently teaches at the Universitat de Barcelona and the Université de Strasbourg. He has also taught in graduate and undergraduate programmes at New York University, The New School, Université de Toulouse Le Mirail, Université Paul Valéry, and Université de Paris Diderot. He has contributed to numerous books, journals, and magazines, and is the editor of The Language of Technical Communication (XML Press).
Ray and Neus are co-chairs of the Transformation Society and Information 4.0 Research and Development Group of the World Federation of Associations for Teacher Education (WFATE), and former former Chair (Neus) and Vice Chair (Ray) of the Primary and Pre-primary Research and Development Community of the Association for Teacher Education in Europe (ATEE). They have authored or co-authored book chapters and articles published by Springer, IGI-Global, Routledge and Cambridge Scholars Publishing, among others.
Sessions auxquelles Ray Gallon participe
2:15 PM - 3:15 PM | 1 heure
Workshop
Sessions auxquelles Ray Gallon assiste