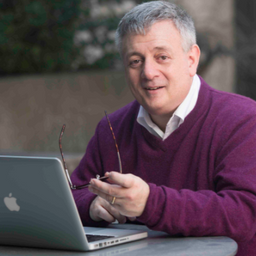 Prof Saul Carliner
Professor
Concordia University
Saul Carliner is a Professor of Educational Technology at Concordia University in Montreal, where he is Director of Educational Technology programs and the new Graduate Certificate in Teaching in Higher and Continuing Education.
His current research projects explore patterns of informal learning for the workplace; the impact of digital disruption on the long-term employability of middle- and highly skilled workers; the competencies needed by training and development professionals (and the processes used to identify them); applications of augmentation technologies; and evidence-based practices for effective everyday teaching in higher education.He has received funding from the Social Sciences and Humanities Research Council of Canada, Future Skills Centre, Entente Canada-Quebec fund, Canadian Council on Learning, and the Hong Kong University Grants Council. Among his 250-plus publications are the upcoming book, Career Anxiety: Guidance for Tough Times (with Margaret Driscoll and Yvonne Thayer), the best-selling Training Design Basics, and the award-winning Informal Learning Basics.
He is the President of the Canadian Network for Innovation in Education, board member of the International Board for Standards in Training and Performance Improvement, a Fellow and past board member of the Institute for Performance and Learning, and a Fellow and past international president of the Society for Technical Communication.
Sessions auxquelles Prof Saul Carliner participe
Sessions auxquelles Prof Saul Carliner assiste