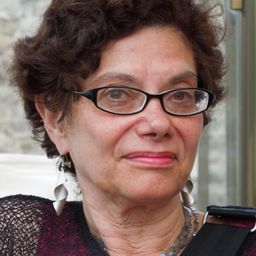 Leslie Schneider
Chief Academic Officer
Visual Classrooms
Visual Classrooms is a research-validated interactive discussion-and-collaboration platform that supports active learning pedagogies and offers learners new ways to engage with peers and instructors. Its scaffolded digital whiteboard is designed to make it easy for students to quickly capture, share, synthesize, reflect on, and discuss their contributions along with their peers. As well, this kind of group interaction supports students' metacognitive development by exposing them to multiple perspectives and asking them to provide and receive peer feedback. The ability to orchestrate one's own learning – to identify and correct errors - is critical for intentional, independent learning.
Students become creators with flexible ways to express their thinking using any media – drawing tools, text, video - so everyone has opportunities to participate in whatever way works best for them. The platform provides a safe space for these student discussions recognizing their vulnerability and feeling of being "judged" if they post a wrong answer. The flexible platform helps to reduce the sense of isolation with remote instruction, encouraging students to build an online community.
Visual Classrooms facilitates active learning pedagogical strategies in both face-to-face and online courses with tools that increase peer interaction and enable responsive, student-centered instruction.
It includes four question types. Discussions enable students to add their thinking in response to a question, to collaborate in solving a problem and to offer feedback to peers. Concept maps help students see the big picture by starting with higher-level concepts and making connections. Multiple choice questions test students concept knowledge.
Its embedded analytics allows instructors to see where students are struggling and provides opportunities for ongoing feedback. By making students' thinking visible, faculty can see and formatively assess the evolution of their learners' skill development. The platform's features are rooted in learning sciences research, and results show improvements in learning outcomes and student engagement. It easily integrates with all Learning Management Systems.
Sessions in which Leslie Schneider attends
10:00 AM - 11:15 AM | 1 hour 15 minutes

How do we walk between the lines of socially aware pedagogy and consumer desire? Unlike many topics, media education a...

Keynote
11:30 AM - 12:30 PM | 1 hour

Designing and Delivering Emergency Remote Teaching Support Services to Faculty, Erika Giraldo, KnowledgeOne, a...

Talk
3:30 PM - 4:30 PM | 1 hour

Course Flow: A Visual Design Tool to Align Program, Course and Pedagogical Design, Rob Cassidy, Concordia University;

Talk