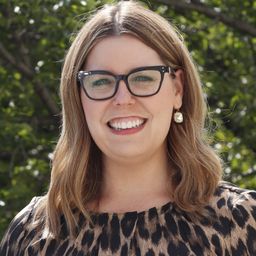 Jessica Butts Scott
She / Her
Director, PowerED™
Athabasca University
www.linkedin.com/in/jbuttsscott
Jessica Butts Scott is the Director of award-winning PowerED™ by Athabasca University-Canada's Online University. PowerED™ is an entrepreneurial unit that provides power for businesses who need custom-fit skills to lift-up their people and results. The PowerED™ team is pushing the boundaries of digital learning through enriched, on-demand micro-credentials with experiential elements including: immersive experiences, interactive 3D simulated learning, podcasts, docuseries, AI-NLP simulations and more.
Jessica has held progressive roles at Athabasca University since joining the organization, including Director, Partnerships and Student Recruitment and Manager, Corporate Partnerships. Previously, Jessica worked for the NHL team, Edmonton Oilers where she pioneered a strategic position focused on developing the organization's digital media strategy to drive revenue and partnerships. Prior to moving to Edmonton in 2008, Jessica worked for Viacom/MTV Networks in Chicago, Illinois where she led cable and digital media distribution partnerships and negotiations with Comcast, Time Warner Cable, Verizon Fios, and was responsible for a 15-state territory and led a winning sales team.
A dual citizen of Canada and the USA, Jessica earned her MBA from Athabasca University and a Bachelor of Science in Business Administration and Spanish from the University of Wisconsin-Platteville. Jessica is currently working toward earning her Doctorate in Distance and Digital Education (EdD) from Athabasca University.
Instilled in her from childhood, the importance of women earning an education - Jessica is passionate about women having access to and achieving an education to enable independence, self-reliance and making important contributions to society.
Sessions in which Jessica Butts Scott attends
1:00 PM - 2:00 PM | 1 hour

This session has been cancelled. A Fully Online "Learn and Earn" Ecosystem Innovation for Workers Delivered by Faculties, Faculty Membe...

Workshop
3:30 PM - 4:30 PM | 1 hour
Talk
2:15 PM - 3:15 PM | 1 hour

Esports on Campus: From idea to Implementation, Jonathan Easton, SUNY Empire State College; Charles Murray III, SUNY 

Talk
11:15 AM - 12:15 PM | 1 hour
Workshop
11:15 AM - 12:15 PM | 1 hour
Workshop
12:45 PM - 1:45 PM | 1 hour