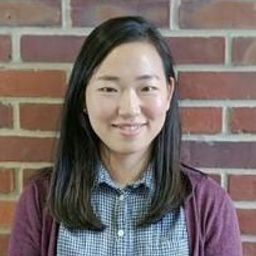 Dr. Jiyae Bong
Assistant Professor
Concordia University
Dr. Jiyae Bong is an assistant professor of Educational Technology in the Department of Education at Concordia University. Bong graduated with a Ph.D. in Instructional Systems and Learning Technologies from Florida State University in 2020. Bong's research focuses on (a) how people interact and engage in knowledge activities in technology-integrated learning spaces and (b) how educators make instructional design decisions in their specific contexts. Before joining Concordia, Bong served as the board associate in the Design and Development division of the Association for Educational Communication and Technology (AECT) in 2015. She also received the NSF/AECT Early Career Award in 2019 and PacificCorp Design and Development Award (currently Design and Development Competition) from the AECT in 2014; and the Excellence in Online Mentoring Award and Digitech Excellence Award from FSU in 2015.
Sessions in which Dr. Jiyae Bong participates
10:00 AM - 11:00 AM | 1 hour
Workshop
Sessions in which Dr. Jiyae Bong attends
12:30 PM - 1:00 PM | 30 minutes

The password is: Hello!DescriptionWelcome to the Hallway via the platform Wonder! This networking platform is...
11:15 AM - 12:15 PM | 1 hour
Workshop
11:15 AM - 12:15 PM | 1 hour
Workshop
12:45 PM - 1:45 PM | 1 hour