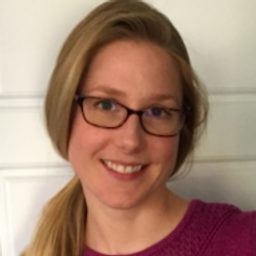 Sarah Jacoba
Assistant Professor (Teaching)
Lakehead University, Canada
Greetings! Bonjour! My name is Sarah Jacoba and I am most interested in learning about effective use of technology in the classroom.
I completed my doctoral degree in French literature at Queen's University (2016). My research compared the theatre of two playwrights, particularly their representations of the body. Hired in 2017 into one of Lakehead University's new "teaching focussed" positions, my research has expanded to include innovation and technology in learning. I am particularly interested in using alternative assignments to put students in the position of creators. My students now complete assignments using internet sites and applications such as Tumblr, Wix, Google Arts and Culture, and Peer Scholar. I try to include at least one innovative, technology-based activity in each of my classes.
In 2018/2019, my students and I participated in Dr. Steve Joordens' study (University of Toronto) on using technology to measure learner outcomes following peer assessment. Dr. Joordens and his team are the creators of Peer Scholar, the peer assessment tool that I will be discussing in my presentation. I ran my own (much smaller) study in tandem, in an effort to assess students' thoughts and feelings, and more specifically their anxiety, about using peer assessment as a study tool. I have now run the study in five different classes and look forward to sharing what I've learned so far.
Sessions auxquelles Sarah Jacoba assiste