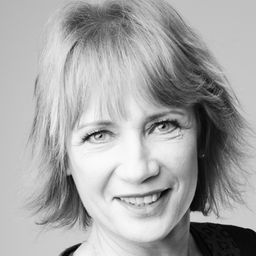 Liivi Jakobson
senior lecturer in Swedish as a Second language
Dalarna University
Liivi Jakobson is a senior lecturer in Swedish as a Second Language at Dalarna University, Sweden. She obtained a doctorate in Swedish as a Second Language in 2019 from the University of Gothenburg with the thesis "Teacher-written Feedback for Adult Beginners in Swedish as a Second Language: Theoretical Perspectives, Feedback Practices, Student and Teacher Perceptions." Through her research in the field of response on writing and pronunciation, especially with focus on bedinners in a second language, she has created her own research profile. She is a teacher-educator and researches feedback in second language contexts for adult language learners.
Liivi Jakobson has an MA in Swedish as a Second language from the University of Gothenburg as well as a BA with a major in Swedish as a Second Language from Dalarna University. In addition to this, she has an MA in Education for Upper Secondary School in German and English. Her first academic degree is in Roman-German philology (German), literature and language teaching from Tartu University, Estonia.
Liivi has been teaching foreign languages in classrooms to students from various different countries and demographic backgrounds for over 30 years. She has been responsible for Swedish as a Second/Foreign Language courses to university students and staff, as well as exchange students at Dalarna University. Since 2008, she has planned, designed, developed, delivered and evaluated web-based language courses and is developing new methods and course materials for language teaching in a web-based, language learning environment. Liivi has also been involved in several projects such as Nordplus (Dalarna University, Oulu University of Applied Sciences, Tallinn University) and Learning Swedish (both past and present) with the Swedish Institute.
Sessions auxquelles Liivi Jakobson assiste
8:40 AM EDT - 8:55 AM EDT | 15 minutes

Joignez-vous à nous pour les discours d'ouverture des membres du comité organisateur, de Graham Carr, recteur et v...
9:00 AM EDT - 10:30 AM EDT | 1 heure 30 minutes
10:45 AM EDT - 12:00 PM EDT | 1 heure 15 minutes

Greg Kessler, Professor of Instructional Technology at the Patton College of Education, Ohio Univ...

Keynote