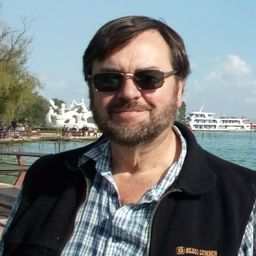 Douglas Flemming
(he/lui/él/他)
Professor
University of Ottawa, Faculty of Education
http://douglasfleming.weebly.,com
dfleming@uottawa.ca
​My research focuses on ESL and critical notions of citizenship that are related to second language immigrant and marginalized populations (esp. in terms of social class, race and gender), critical pedagogy, equity, multilingual communities, language assessment, philosophy (esp. Marx and Deleuze) and qualitative research methods.

Prior to graduating from UBC with a PhD in Language and Literacy Education in 2007, I taught for 20 years for the Toronto (Ontario) and Surrey (British Columbia) School Districts.

I teach courses at the graduate and undergraduate levels that focus on current social and political issues in second language research, ESL Language methodology, second language program development, multicultural citizenship education, equity and language policy.

I have worked on professional, curriculum and material development projects for the federal government, numerous NGO's and school districts. In addition, I have participated in a variety of advisory boards and professional organizations, most notably as an executive member of the Adult Provincial Specialists Association of the British Columbia Teachers Federation.

In addition, I have served as a discussant and reviewer for various academic bodies. I recently sat on the Faculty of Education's Executive, Educational Policy Committee, Faculty Council and Dean Selection Committee.
Sessions auxquelles Douglas Flemming assiste