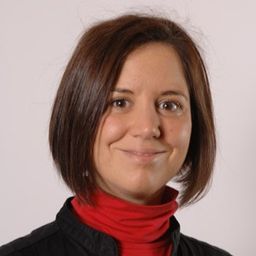 Mara Fuertes Gutiérrez
Dr / She / Her
Head of Spanish, Lecturer in Spanish
The Open University
Dr Mara Fuertes Gutiérrez is the Head of Spanish at the Open University. Mara has experience in teaching Spanish, linguistics and research methods applied to languages in Higher Education and she regularly teaches on Teacher Training Programmes. Over her career, Mara has conducted extensive research in the areas of Teaching and Learning Spanish, Historiography of Linguistics, Linguistic Typology and Sociolinguistics. Currently, she is co-leading the Diasporic identities and politics of language teaching strand of the AHRC-funded Language Acts and Worldmaking project and is a member of the research groups Linguistics in Language Teaching and Grama4. She is the Membership Secretary of the Association of Hispanists of Great Britain and Ireland and a member of the Executvie Committee of the International Association of Spanish in Society.
Sessions auxquelles Mara Fuertes Gutiérrez assiste
8:40 AM EDT - 8:55 AM EDT | 15 minutes

Joignez-vous à nous pour les discours d'ouverture des membres du comité organisateur, de Graham Carr, recteur et v...
9:00 AM EDT - 10:30 AM EDT | 1 heure 30 minutes
9:00 AM EDT - 10:30 AM EDT | 1 heure 30 minutes
10:45 AM EDT - 12:00 PM EDT | 1 heure 15 minutes

Greg Kessler, Professor of Instructional Technology at the Patton College of Education, Ohio Univ...

Keynote