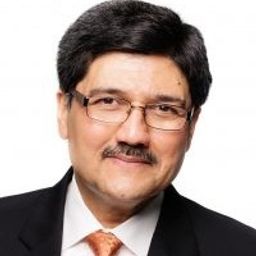 Prof. Nemkumar Banthia
Nemkumar (Nemy) Banthia is a Professor, Distinguished University Scholar and Senior Canada Research Chair at University of British Columbia. His academic output includes 450 refereed papers, 9 patents, 20 monographs and nearly 75 doctoral and post-doctoral students. Dr. Banthia serves on 9 editorial boards and is the Editor-in-Chief of the J. of Cement and Concrete Composites with a reported 2021 Impact Factor of 9.83. With his citations approaching 18000, Dr. Banthia remains one of the Top 25 'Most Cited in Construction & Building Materials as per Platinum H-Index.
A civil engineer by training, Dr. Banthia's research is in the areas of materials science, structural engineering, sensing and artificial intelligence applied to infrastructure. Dr. Banthia has chaired over 30 international conferences and has given over 250 keynotes in over 25 countries. With more than 30 international awards, Dr. Banthia is a fellow of six global societies including the American Concrete Institute, Canadian Society for Civil Engineering, Indian Concrete Institute, Canadian Academy of Engineering, Indian National Academy of Engineering and the Royal Society of Canada. The last two are the highest academic honours in India and Canada.
Dr. Banthia is the founding Scientific Director of India-Canada Research Center: IC-IMPACTS – the most successful international centre hosted at UBC. IC-IMPACTS has graduated over 350 PhD students with 31 patents, over 1000 journal papers and 8 start-ups. It has placed 24 novel technologies in Indian and Canadian communities including the 1 km self-healing road placed in Tondebhavi, Karnataka.