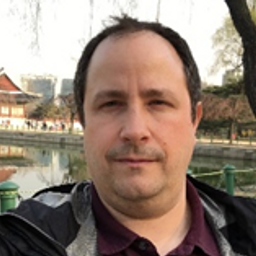 Dr. Luc Leblanc
Thermal Spray Operations and Development Leader
Cummins
Luc Leblanc is currently the Thermal Spray Operations and Development Leader for Cummins Enterprise in Malta, NY, where he oversees all thermal spray-related activities for solid oxide fuel cells. He has over 25 years of experience in coatings and thermal spray technology.
He joined The National Research Council of Canada in 1996 working on the development of sensors for the thermal spray industry after completing a Ph.D. in Energy and Materials from the Institut National de la Recherche Scientifique (INRS), Canada. From 1999 to 2007, he held different roles in the private sector where he helped developed and commercialized various thermal spray coatings. Prior to his current role he was a Senior Scientist at the General Electric Global Research Center in Niskayuna, NY, from 2007 to 2014.
Over the last two decades Luc has developed thermal spray coatings and functional layers for a wide variety of applications in the energy, aviation, oil & gas, and water sectors, including thermal and environmental barriers as well as clearance control coatings for aircraft and land-based gas turbines, wear, erosion, and corrosion resistant coatings for harsh environments, and superhydrophobic coatings for water drag reduction. More recently he has been focusing on developing and scaling up functional layers for solid oxide fuel cells.
Luc has contributed to over 15 patent/patent applications and over 40 publications. In 2013 he was a recipient of the Dushman Award for technical achievement with significant business impact for ceramic matrix composites, and a recipient of the Whitney Award for outstanding technical achievement for solid oxide fuel cell, both team awards presented by General Electric.
Sessions in which Dr. Luc Leblanc participates
11:25 AM EDT - 11:45 AM EDT | 20 minutes

A Solid Oxide Fuel Cell (SOFC) is an electrochemical conversion device that produces electricity directly from oxidi...

Talk