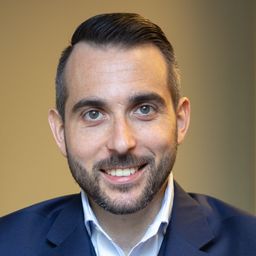 Thomas Bibienne
Global Director, Battery Materials and Recycling
Hatch
Thomas Bibienne has more than ten years of experience in materials chemistry and eight years in the Li-ion battery market. He holds a MSc in Inorganic Chemistry and a PhD in Materials Science and Energy. Before joining Hatch, he was project lead at Nemaska Lithium Innovation for the development of an innovative battery recycling and zero-waste cathode material synthesis process, for which he is co-author of two patents. He also conducted laboratory work for the battery recycling and cathode material synthesis process design, working with engineering consultants and private laboratories for solvent extraction, ion exchange and solution purification. He led some partnership with the National Research Canada (NRC) laboratories for precursor of Cathode Active Material (pCAM), and with Université de Montréal and McGill university for battery recycling, pCAM and CAM synthesis.
Since at Hatch, Thomas has been involved in numerous projects in the Li-ion value chain, from the refining of virgin material (i.e. from mining) to recycling from used Li-ion batteries. He also worked for projects with clients in pCAM/CAM manufacturing. Thomas participated to several Advisory studies for Li-ion battery recycling project, as well as Battery grade Sulphate preparation projects.
Thomas' experience combined a strong technical understanding of the processes used in the Li-ion value chain, especially for production of refined battery-grade salts, pCAM, CAM and battery recycling – coupled with a deep understanding of the Li-ion battery market to provide highly valuable insights for Hatch Advisory.
Sessions in which Thomas Bibienne participates
1:05 PM EDT - 1:25 PM EDT | 20 minutes

The development of a mass market for electrical vehicles implies a surge in the international battery demand. This important increase of demand ...

Talk