Keynote: Sympathy for the Devil: Criticizing and Criticalizing the Media
10:00 AM, Lundi 19 Avr 2021 (1 heure 15 minutes)
Session virtuelle
Cette session est dans le passé.
L'espace virtuel est fermé.
How do we walk between the lines of socially aware pedagogy and consumer desire? Unlike many topics, media education and studies require equitable and conscientious lenses as we traverse the practical and the esoteric in light of contemporary world events. While we tackle the instructional and mechanical, we are obligated to grapple with the social and political nuances and implications of our work.
Shirley R Steinberg considers herself an expositor and analyst of pretty much the entire universe. Understanding that she is usually wrong and somewhat annoying, she also is Research Professor of Critical Youth Studies at the University of Calgary. An occasional panelist for CTV and CBC, her topics traverse politics, religion, social inequities and rock n' roll. Her recent publications include Behind the Bricolage: Redefining Rigor and Complexity in Research (2021), Handbook of Critical Pedagogies(2020), The Stigma of Genius: Einstein, Consciousness and Critical Education. Originally from Baltimore, she reached Calgary via Los Angeles, New York and Montreal. Thrilled to be "back" in Montreal with dear friends at Concordia.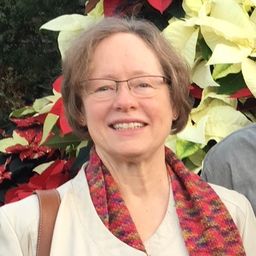 Athabasca University
Professor, Distance Education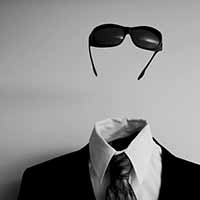 University of Calgary
Professor
Personnes inscrites
Ms. Barbara Komorowski

Video Producer, Canada School of Public Service

Eric Hatch

Lead Learning Experience Designer, KnowledgeOne inc.

Atalie Dufour

Learning Experience Designer, KnowledgeOne / eConcordia

Eva Zeng

Senior Learning Developer, Schluter Systems

Dr Aga Palalas

Associate Professor, Open, Digital & Distance Education, Athabasca University

Jenny Stodola

Educational Developer & Instructional Designer, Queen's University - Faculty of Health Sciences

Dani Collins

Supervisor, Editing & Copyright, Thompson Rivers University

Erika Giraldo M.A.

Lead Learning Experience Designer, Pedagogy/UDL Specialist, KnowledgeOne inc

Ryan Lahti

Technology Adoption Consultant, University of Toronto

John Cheng

Educational Consultant: Learning Design, University of British Columbia

Ms. Rosa Cerone

Internship Coordinator, Concordia University

Ms. Sharif Afsaneh

Faculty Liaison/Senior Project Manger, The University of British Columbia

Mr. Stephen Phung

M.A. Student, Concordia University

1 autre(s)