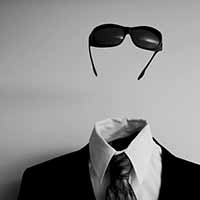 Hailing from Toronto, LA and Vancouver, Lori is an exemplary teacher, dancer and character writer. Lori is as comfortable in the classroom as within the busy rustle of the broadcast world. A diversely talented lady, who has danced professionally, helped build concepts for TV and transmedia, been involved in published children's books, holds a teaching degree in two States and two Provinces (including a California Studio Teaching Certificate and a Montessori Specialization) and has her first children's book in production.
On the Education Side of things, both parents of past students and the students themselves rave about Lori as a teacher. She is the kind of teacher that students think fondly back on later in life, as one of those teachers that has had a positive impact on who they've become. Having created Ministry Approved Curriculum, Lori aids Ahimsa Media in creating Educational Packages for films and TV Shows that are creative, fun, and classroom friendly. Lori is also instrumental in the development of Ahimsa Media's College and University Classes for delivery in an online classroom.
On the Storytelling side of things, Lori grew up in a creative world, and has long acted as a creative consultant and pitch writer for various theatrical arts productions, both live and media related. She brings that creativity and understanding of story to her role as one of Ahimsa Media's character writers, and can't help but make her co-workers smirk at her uncanny ability to be a chameleon in her writing of voice.
Sessions auxquelles Lori Yearwood participe
11:30 AM - 12:30 PM | 1 heure
Workshop
2:15 PM - 3:15 PM | 1 heure
Workshop
Sessions auxquelles Lori Yearwood assiste
3:30 PM - 4:30 PM | 1 heure

Is these such a thing as Learning Experience Design? Pedagogical Innovation: Bridging the Research-Practice Chasm, Rob Cassid...