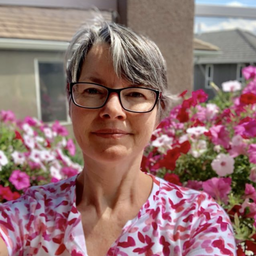 Dr. Carol Sparkes PhD
She
Instructional Designeer
Thompson Rivers University
I am an Instructional Designer at Thompson Rivers University (TRU) and design student-centered, and activity-based online credit courses.
Prior to moving to TRU, I designed instruction at the University of Guelph in Guelph, Ontario, and Mount Saint Vincent University in Halifax, Nova Scotia.
I wish we could attend this conference in person. I completed a PhD (Educational Technology) from Concordia University, Montreal, and so enjoyed Montreal.
My research compares the impact of the flipped classroom with the traditional classroom on student achievement in higher education.
The foundation of my education is based on a Master of Information Technology Education from Dalhousie University in Halifax, Nova Scotia, and two undergraduate degrees (Bachelor of Arts in sociology and Bachelor of Commerce) from Memorial University in St. John's, Newfoundland.
I look forward to meeting you at the conference.
Sessions auxquelles Dr. Carol Sparkes PhD assiste