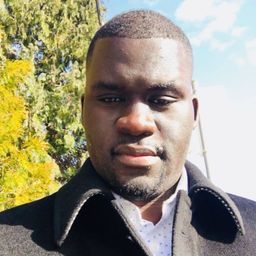 Moustapha Fall
Assistant Teaching Professor
Canada
Dr. Fall is originally from Senegal, a country he left 20 years ago to further his education in the United States and Canada. His primary research is on Second Language Acquisition and Language Pedagogy, but his interdisciplinary training in Francophone culture has also prepared him to study the impact(s) that socio-cultural phenomena have on learning and/or acquiring a second language. Dr. Fall has always been interested in Language, as a system of communication, but also as a vehicle for cultural expression and inclusion. His keen interest in speech acts in classroom and among various speech communities around the world has led him to produce books and articles on the century-old debates over linguistic decolonization and the interdependence between mother tongue literacy (L1) and second language learning (L2).
Sessions in which Moustapha Fall attends
8:40 AM EDT - 8:55 AM EDT | 15 minutes

Join us for opening remarks from members of the organizing committee, from Graham Carr, President and Vice-Chancel...
9:00 AM EDT - 10:30 AM EDT | 1 hour 30 minutes
1:00 PM EDT - 2:30 PM EDT | 1 hour 30 minutes
1:00 PM EDT - 2:30 PM EDT | 1 hour 30 minutes
Discours sur de nouvelles pratiques multilingues en immersion française (Sylvie Roy, Werklund School of Education, Université de Calgary; Julie Byrd Clark, Faculty of Education, Université Western; Julia Stamp, Werklund School of Education, Université de Calgary, Canada)

1:30 PM EDT - 2:00 PM EDT | 30 minutes Part of: Séance 2 (Principes pédagogiques) - Président de la séance : Svetla Kaménova

Sylvie Roy, Werklund School of Education, University of Calgary, Canada; Julie Byrd Clark

Talk
4:00 PM EDT - 5:30 PM EDT | 1 hour 30 minutes
10:45 AM EDT - 12:00 PM EDT | 1 hour 15 minutes

Greg Kessler, Professor of Instructional Technology at the Patton College of Education, Ohio Univ...

Keynote