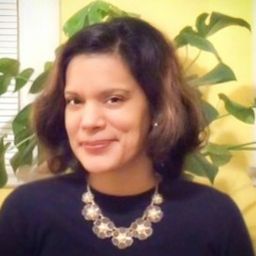 Rhonda Chung
PhD Candidate
Concordia University
I am a doctoral candidate in the Department of Education (Applied Linguistics) program at Concordia University where I am training to become an applied critical sociophonologist.
I am interested in the sound of voices, specifically the act of listening: Are learners 'hearing' the whole picture of a language? Or is the classroom privileging certain voices over others? What is the cumulative effect on learners' perceptions of the target language?
My specific research interests are:
Sociophonological aspects of dialect perception in additional language learning

Categorical perception and development of phonemes (segmental learning)

Language pedagogies based in plurilingual and multi-modal methodologies

High variability perceptual training methodologies; Educational gamification practices.

Decolonial principles, which include presenting the natural dialectal variation inherent in a given language and giving voice to the speech communities who speak it.
Sessions in which Rhonda Chung attends
8:40 AM EDT - 8:55 AM EDT | 15 minutes

Join us for opening remarks from members of the organizing committee, from Graham Carr, President and Vice-Chancel...
9:00 AM EDT - 10:30 AM EDT | 1 hour 30 minutes
4:00 PM EDT - 5:30 PM EDT | 1 hour 30 minutes