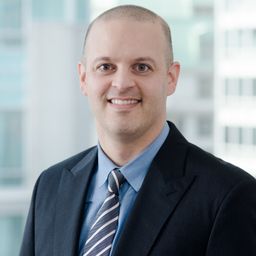 Mr. Michel Chornet
EVP Engineering, Innovations, and Operations
Enerkem
Michel Chornet is responsible for Enerkem's Innovations, Engineering and Operations. He has been with Enerkem for over 15 years in various positions, and notably he headed the Enerkem Alberta Biofuels site, overseeing construction, operational readiness and launch of Enerkem's first full-scale commercial facility in Edmonton, Alberta. Mr. Chornet continues to develop new and innovative technology solutions for the hard to decarbonize sectors as well as chemicals.
Mr. Chornet brings 25 years of experience in process development, technology commercialization, plant start-ups, performance and growth management as well as R&D. He held several management roles with increasing responsibility in both small enterprises and multinationals in the energy, chemical and renewable sectors with Shell Canada, H-Power Canada and PTT Poly Canada. In 2007, Mr. Chornet co-founded Fractal Systems where he held the position of Vice President, Engineering and Technology, overseeing the development and commercialization of novel upgrading processes. Also in 2007. Mr. Chornet co-founded CRB Innovations, a technology start-up in the cleantech space which fractionates biomass for further upgrading into specialty chemicals and fuels such as sustainable aviation fuels.
Mr. Chornet holds a Bachelor of Science degree in Chemical Engineering and an MBA from McGill University in Montreal, Quebec.
Sessions in which Mr. Michel Chornet participates
Talk
Mr. Michel Chornet, Enerkem (Speaker)