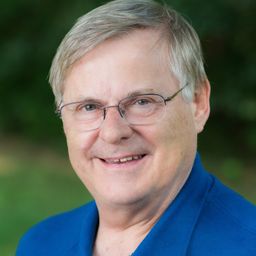 Dr. Keith Legg
Chief Technology Officer
Cordesa LLC
Keith O. Legg, Chief Technology Officer, Corrdesa LLC
BA, Physics, University of Lancaster, UK (1970)
D.Phil, Physics, University of York, UK (1973)
Dr. Legg is a materials scientist who is a world-recognized authority on clean technologies and materials to replace chromates, cadmium (Cd), and other materials that pose environmental and health problems. He is Co-Owner and Chief Technology Officer for Corrdesa LLC, a company specializing in computational corrosion simulation and prediction, and non-drip brush anodizing and plating. He provides technical expertise on coatings and surface treatments for defense programs and commercial clients, including providing technical support as a coatings Subject Matter Expert to the DoD SERDP/ESTCP Weapons Systems and Platforms Program Office, and the F-35 Lightning II Joint Strike Fighter (JSF). Dr. Legg also serves as (1) the Technical Manager of the ASETSDefense initiative of SERDP/ESTCP, (2) the Hexavalent Chromium Subject Matter Expert for the Office of the Assistant Secretary of Defense (OASD) Emerging Contaminants Program.
Dr. Legg is a member of the Technology Advisory Committee of the National Association for Surface Finishing (NASF), a Fellow of the NASF, and is a past NASF Board member and chair of NASF's Technology Advisory Committee. He is the 2019 recipient of the NASF Scientific Achievement Award, the Association's highest technical honor.
Specific areas of expertise
Engineering Requirements for Validation and Implementation of materials and coating technologies, especially for Aerospace and Defense

Materials and coatings

Hexavalent chromium and cadmium replacements

Environmentally acceptable coatings and treatments, REACH and other EU regulations

Non-drip brush plating and anodizing
Sessions in which Dr. Keith Legg participates
Panel
Dr. Keith Legg, Cordesa LLC (Moderator)
Talk
Dr. Keith Legg, Cordesa LLC (Moderator)
Talk
Dr. Keith Legg, Cordesa LLC (Speaker)
We will discuss what US Aerospace and Defense (A&D) organizations are doing to replace  Cd, chromates, etc,  and the developments ...
Panel
Dr. Keith Legg, Cordesa LLC (Moderator)
Panel
Dr. Keith Legg, Cordesa LLC (Moderator)