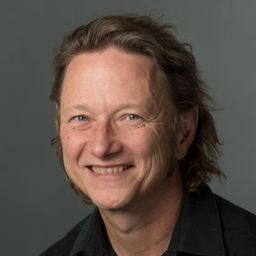 Greg Kessler
Professor - Innovative Learning Design & Technology, Patton College of Education
Ohio University
Greg Kessler is Professor of innovative learning design & technology at Ohio University. He has published extensively, including numerous books, articles, book chapters, and other publications. He has delivered keynote and featured talks around the world. His research addresses technology, teaching, learning, culture and language with an emphasis on teacher preparation. He has held numerous leadership positions, including as Ohio TESOL president, CALICO president, and TESOL CALL IS chair. He is the founding editor of the CALICO book series, Advances in CALL Practice & Research, the Language Learning & Technology journal forum, Language Teaching & Technology, and many other comprehensive collections.
Sessions in which Greg Kessler participates
Keynote
Greg Kessler, Ohio University (Keynote speaker)
Greg Kessler, Professor of Instructional Technology at the Patton College of Education, Ohio Univ...
Sessions in which Greg Kessler attends
Join us for opening remarks from members of the organizing committee, from Graham Carr, President and Vice-Chancel...
Cynthia Eid, Groupe IGS (Keynote speaker)
Cynthia Eid, Professeure-Chercheuse, Doyenne de l'École de formateurs, Directrice de la pédagog...