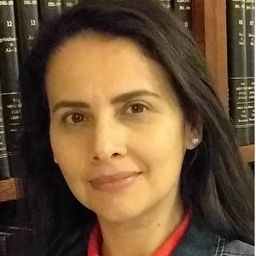 Alys Avalos-Rivera
she, her, hers
Academic English Lecturer
Canada
Alys Avalos-Rivera has worked as an English teacher educator, EAP instructor, and curriculum developer in Mexico, The United States, and Canada. As a teacher educator, she has conducted research on the development of foreign language teachers' identity, focusing on novice in-service teachers. Her work at Vantage College has contributed to enhance her interest in the development of academic literacy among first-year undergraduate students. In her current research, she is exploring the application of functional grammar approaches to support the development of novice academic writers' engagement of other voices into their texts, as they develop a voice of their own.
Sessions in which Alys Avalos-Rivera attends
8:40 AM EDT - 8:55 AM EDT | 15 minutes

Join us for opening remarks from members of the organizing committee, from Graham Carr, President and Vice-Chancel...
10:45 AM EDT - 12:00 PM EDT | 1 hour 15 minutes

Greg Kessler, Professor of Instructional Technology at the Patton College of Education, Ohio Univ...

Keynote
2:15 PM EDT - 3:15 PM EDT | 1 hour