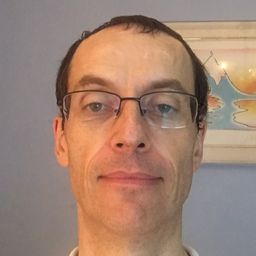 Antoine Philippe
Professeur
Université de Puerto Rico
Antoine Philippe (DEA de Sciences du Langage, Lyon II, 1996; PhD in French, University of California - Irvine, 2002) : Professeur de Français Langue Étrangère, de Littérature Française et Comparée, de Cinéma et de Théorie Littéraire à l'Université de Porto Rico.
Il s'est d'abord spécialisé sur l'œuvre romanesque et critique de Maurice Blanchot. A publié récemment « Le tain, le lointain » (Cahiers Maurice Blanchot n° 5, 2018), « La naissance d'un écrivain du désastre » (Maurice Blanchot et l'Allemagne, 2020) et « Aminadab, "gardien de l'énigme de la Nuit obscure" » (Roman 20-50 n° 70, 2020).
Plus récemment, il s'est beaucoup consacré à l'enseignement du FLE à niveau intermédiaire, pour lequel il a écrit un manuel Jamais deux sans trois qui se trouve maintenant en ligne. A présenté les bases théoriques de ce manuel avec « La place de l'artifice dans l'"Approche Naturelle" dans l'enseignement du FLE » à l'occasion du 5e Colloque FLE à l'UPR en 2019.
Sessions in which Antoine Philippe attends
8:40 AM EDT - 8:55 AM EDT | 15 minutes

Join us for opening remarks from members of the organizing committee, from Graham Carr, President and Vice-Chancel...
4:00 PM EDT - 5:30 PM EDT | 1 hour 30 minutes
9:00 AM EDT - 10:30 AM EDT | 1 hour 30 minutes
10:30 AM EDT - 10:45 AM EDT | 15 minutes

Enjoy this break and take this time to relax/stretch, fill your cup with a favorite beverage or network with your ...
10:45 AM EDT - 12:00 PM EDT | 1 hour 15 minutes

Greg Kessler, Professor of Instructional Technology at the Patton College of Education, Ohio Univ...

Keynote
2:15 PM EDT - 3:15 PM EDT | 1 hour