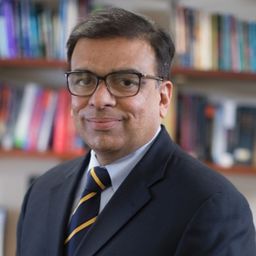 Joe Verghese MBBS, MS
Professor, Neurology & Medicine, Chief, Integrated Divisions of Cognitive & Motor Aging (Neurology) and Geriatrics (Medicine), Murray D Gross Memorial Faculty Scholar in Gerontology, Albert Einstein College of Medicine
Albert Einstein College of Medicine
Dr. Joe Verghese graduated from St. Johns Medical College, Bangalore, India. He did his postgraduate training in Internal Medicine and Neurology in United Kingdom. He completed his Neurology residency at the Albert Einstein College of Medicine, Bronx, NY. He did fellowship training in Neurophysiology as well as Aging & Dementia in 1999 at the same institution. He received a Master of Science degree in Clinical Research Methods with Distinction from the Albert Einstein College of Medicine in 2001. Dr Verghese is board-Certified in Neurology.
Dr. Verghese is Professor of Neurology and Medicine at the Albert Einstein College of Medicine in New York. He is the Chief of the integrated divisions of Cognitive & Motor Aging in the Department of Neurology and Geriatrics in the Department of Medicine. He is Director of the Resnick Gerontology Center, Albert Einstein College of Medicine. He is also the Founding Director of the Montefiore –Einstein Center for the Aging Brain.
Dr. Verghese's research interest is the effects of disease and aging on mobility and cognition in older adults, and has several research grants funded by the U.S. National Institutes of Health. He has over 250 publications in high profile peer-reviewed journals such as the New England Journal of Medicine, JAMA, Neurology, Journal of the American Geriatrics Society and Journal of Gerontology Medical Sciences. His current projects include studying the influence of cognitively stimulating activities on reducing risk of dementia and mobility loss, cognitive control of gait and mobility, and global health studies in dementia.
Sessions in which Joe Verghese MBBS, MS participates
1:15 PM - 2:00 PM | 45 minutes

Disorders of gait and cognition are central to many age related conditions and diseases. While there are medications available to treat some of ...