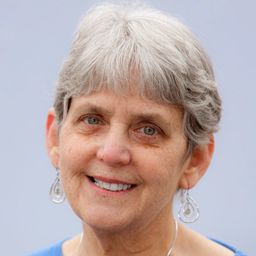 Mary A. Carskadon PhD
Professor, Psychiatry and Human Behaviour, Warren Alpert Medical School of Brown University, Director, Chronobiology and Sleep Research Laboratory, EP Bradley Hospital
Brown University
Mary A. Carskadon, PhD is an authority on adolescent sleep and circadian rhythms. Dr. Carskadon serves as director of the Chronobiology and Sleep Research Laboratory at Bradley Hospital and is a Professor of Psychiatry & Human Behavior at the Alpert Medical School. Carskadon's early research with her graduate mentor, William C. Dement, culminated in the development and application of a standardized measure for daytime sleep tendency, the multiple sleep latency test. One focus of Dr. Carskadon's scientific activities has been research examining interrelations between sleep regulatory systems (circadian timing system, sleep homeostat) and sleep/wake behavior of children, adolescents, and young adults. Her findings have raised public health issues regarding the consequences of insufficient sleep for adolescents as well as concerns about early starting times of schools. For example, adolescents' circadian phase becomes later; their sleep "need" does not diminish; their sleep homeostatic system is modified in a way that alters sleep timing. Her work has affected education policy, prompting the AAP and others to promote later school timing for adolescents and many school districts to delay school start times.
Carskadon's current research includes an evaluation of how sleep and circadian timing influence smell, taste, food choices, and food consumption in adolescents. This work has confirmed that obese early adolescents tend to eat a greater proportional of daily caloric intake at a later time of day and a later circadian phase than other adolescents. One current project examines sleep/health disparities in children with asthma. Proposed new research projects seek to (1) evaluate the impact of chronic and acute caffeine on sleep bio-regulation and frontostriatal reward sensitivity in 10-11 year old children; (2) examine the brain-behavioral vulnerability to sleep loss in children; (3) establish a Center for Sleep and Circadian Rhythms in Child and Adolescent Mental Health.
Dr. Carskadon is a distinguished alumna and honorary degree-holder of Gettysburg College and holds an earned doctorate in neuro- and bio-behavioral sciences from Stanford University, with a specialty in sleep research. Dr. Carskadon has received awards from several national organizations recognizing her scientific, educational, and public policy contributions. She is an elected Fellow of the Association for Psychological Science and of the American Association for the Advancement of Science. She is the 2020 recipient of the Harvard Medical School Division of Sleep Medicine Prize. Dr. Carskadon is also the inaugural editor-in-chief of SLEEP Advances, a gold open access journal of the Sleep Research Society.
Sessions in which Mary A. Carskadon PhD participates
9:15 AM - 10:00 AM | 45 minutes

This talk will discuss sleep of children as they transition to teens in the context of research that examines associations between brain systems...