Session 2.2.5: PANEL: Agencies in Sonic Ambiance Production
PANEL: Agencies in Sonic Ambiance Production
11:30, Friday 7 May 2021 (1 hour 30 minutes)
Break
01:00 PM to 01:30 PM (30 minutes)
Virtual session
This session is in the past.
The virtual space is closed.
Virtual space archived
Organizer: Heikki Uimonen, University of Eastern Finland, Finland
The urban sensorium is partly constructed by background music in commercial environments, "to place employees and customers in a bell jar" and "to connect to one's ideal self and hum along", or as a part of aural branding, "to aurally cultivate the clients' taste" (Quiñones, Kassabian & Boschi 2013, 2). Background music is used in organizing, regulating, producing and (de)territorializing urban spaces. It is acquired predominantly through radio and streaming services with similar logic grounded in economic and behavioral principles. However, the diverse agencies (of listener-consumers, shop staff, playlist designers, and product sellers) within music production and consumption, have been less discussed.
ACMESOCS is a four-year project researching background music and urban auditory cultures in how they are experienced, articulated and reclaimed. The project is based on existing theories and concepts on ethnomusicology, cultural musicology, social history and sound studies. Special attention is paid to the concepts of listener, place, and music, and to different interests manifested sonically in shared soundscapes. These three parameters are co- and re-produced continuously in their transforming and triangular relationship, which is affected by social, legal, economic and technological factors.
Heikki Uimonen, Background Music Agencies: Designing Sonic Environments for Commercial Premises, University of Eastern Finland, Finland
Embedded in the study of "music in culture", agency can be considered as an ethnomusicological topic. Agency can be detected in diverse ways in which a society musically defines itself, its taxonomy of music, its ideas of what music does, in the way a society changes its music, relates to, absorbs, and influences other musics. Although music is "resource for modulating and structuring the parameters of aesthetic agency" such as feeling, motivation and desire (de Nora 2000), its use is enabled, restricted and shaped by social and cultural contexts.
By analysing interviews with the personnel of background music companies the paper will concentrate on how agency is manifest in designing ambiances of commercial premises and how background music companies agencies can be approached as music cultures. Background and ubiquitous musics shape our everyday existence. When music affects the shape of social or commercial agency, the control over music is a source of social or commercial negotiation of power. In background music this is manifested in affordances constructed in diverse commercial spaces, where customers are offered diverse agencies. Methodologically, this kind of research demands ethnographic understanding of background music history, skills and professional ambitions of the actors involved in this construction.
Kaarina Kilpiö, "Tolerated with a smile": Remembered agency in memory data about background music from retired Finnish service sector employees, University of Eastern Finland, Finland
Researching the sonic aspects of history often means relying on archival documents – reports, decrees, letters – or finding clues about sound in different historical sources. Sound needs mediation to survive the passage of time, and it is challenging to piece together the lived everyday sonic environment.
This paper uses written memory data as pathways into 'history of senses'. The aim is to understand the experienced everyday agency of employees working within the service sector during past decades (the 1960s onwards). During this time period, background music in Finnish working environments became common and playback sources more varied. The data consists of written and spoken experiences of pensioners about their own agency in relation to sound. Short, the yet temporally and narratively constructed recollections of the sonic aspects of the work environment, the sound memories spot various human and technological factors that participate in negotiating the work soundscape. These are planning, strategizing and dominating agents, or ones that have to adapt to the strategies and come up with their own tactics. The informants also position themselves in relation to music listening: executing their agency, from "tolerating with a smile" to "getting to hear the lovely tunes".
Meri Kytö, Studying music that no one listens to: methodologies for background music, University of Eastern Finland, Finland

The design of commercial spaces has often been criticised by cultural scholars for using manipulative means. This paper, however, focuses on the experienced agencies of consumers and city dwellers. I will propose a methodological approach to studying these experiences. The changes in sound technology, affected by infrastructural changes and transformations in media industries, pose new methodological and conceptual questions. Approaching the practice of background music methodologically – through soundscape studies and ubiquitous listening – this paper discusses different methodological points of listening. Research of diverse agencies in commercial premises should make use of ethnographic methods: interviews, observation, surveying, recording, Shazaming, sound diaries, listening walks, even autoethnography of shopping. To demonstrate these methods a specific case study of Christmas music is presented. The tradition of creating a Christmassy atmosphere in city space is a calendrical soundscape event. The end of the year season is an exception in background music practices in the urban commercial space, and this makes it an interesting phenomenon to study as it points to changes in the accepted, overlooked and often willfully ignored musical environment in cities.
University of Eastern Finland
Senior researcher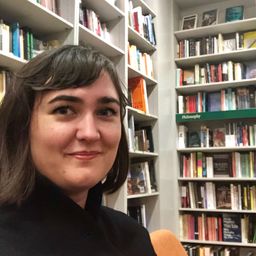 University of Eastern Finland
Senior reseacher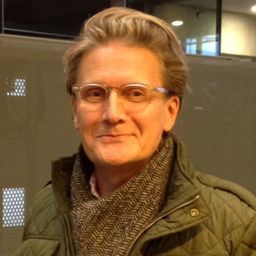 University of Eastern Finland