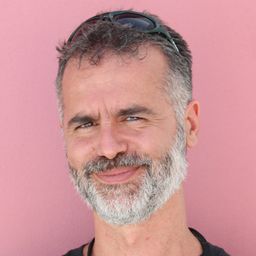 Marco Terranova
senior architect and builder
Lemur
Born in Sicily in 1974 and graduated in Venice at IUAV in 1999.
Architect, carpenter and facilitator, Marco Terranova designs and self-builds with wood and natural materials. Through"collective building sites" he supports urban regeneration, community building and empowerment processes. He've worked, managed workshops and built in Italy and abroad. Between 2004 and 2009 he has been designer and team leader for an international cooperation project in Burkina Faso. Selected guest at IFAC 2015, he built a house for a tree in the Amsterdam countryside, together with an international team of students. In 2018 he was at Bashke Art Camp in Gjirokaster (AL) as artist in residence. Since 2016 he's one of the director of Periferica, an international urban regeneration festival inside a Sicilian quarry.
In 2017 he joined Benedetta Rodeghiero at Lemur, an international association based in Barcelona that deals with discomfort and emergency scenarios through body and kids driven design processes. Together they have been working in Barcellona, Gorizia and Palermo.
Senzastudio (without a studio) recalls the essence of his professional practice.
Sessions in which Marco Terranova participates
Signup required
15:30 - 17:00 | 1 hour 30 minutes
Workshop
Sessions in which Marco Terranova attends
11:30 - 13:00 | 1 hour 30 minutes
Panel
13:30 - 15:00 | 1 hour 30 minutes
Talk