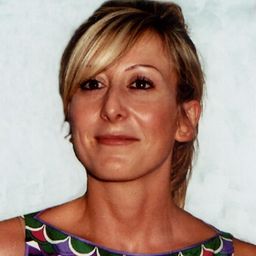 Antonella Radicchi
Senior Research Associate
TU Berlin
Dr Radicchi is an architect and urbanist with over 10 years of professional experience working in Germany, Italy and the US and is currently a Senior Research Associate at the TU Berlin Institute of City and Regional Planning.
She is an expert in using creative and participatory methods to explore the relationships among people and the environment. Specifically, she is interested in understanding how human sensory experience is affected by the urban environment and how this knowledge can be used for co-creating healthy and sustainable cities.
Since 2017, she has been the inventor and curator of Hush City, a citizen science app to identify, map and assess urban quiet areas, currently used worldwide and awarded with two international prizes: the 2016 Falling Walls Young Innovator of the Year (finalist) and the 2019 BLOXHUB PRIX – Category Excellence (honorary mention).
Dr Radicchi was a Rotary International Ambassadorial Scholar at the MIT School of Architecture and Planning in Cambridge, Boston; a Post-Doctoral Marie Curie-Ipodi Fellow at the TU Berlin; and HEAD-Genuit Senior Research Fellow at the TU Berlin and at the New York University in New York.
Since 2006, she has conducted professional and scientific advisory work for different stakeholders, including the Berlin City Council, the European Commission Research Executive Agency, the Venice Biennial Foundation, the Italian National Institute of Architecture.
She has lectured at the university level for over 10 years in the fields of environmental sustainability, sensory urbanism, citizen science mobile technology, and has participated in international conferences as an invited speaker.
Dr Radicchi is a licensed architect and holds a PhD in Urban Design and Territorial Planning, with doctoral studies conducted at MIT (Cambridge, USA) and at the University of Firenze (IT).
Principal Fields of Interests: public spaces, sustainable and healthy cities, sensory urbanism, participatory methods and citizen science technology.