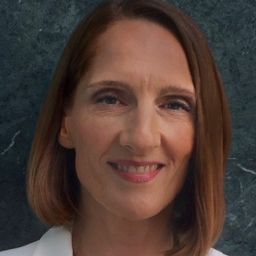 Michela Ornati
PhD Candidate / Lecturer
Università della Svizzera italiana - USI / University of Applied Sciences and Arts of Southern Switzerland - SUPSI
Michela Ornati is a PhD Candiate at Università della Svizzera italiana, Institute of Digital Technologies for Communication (ITDxC). The focus of her doctoral research is haptics in digital fashion, specifically e-commerce. She is also a Lecturer on contract at the University of Applied Sciences and Arts of Southern Switzerland – SUPSI.
Ms Ornati is a fashion and luxury expert with thirty-years' executive experience in leading industry firms such as DMC, Mantero, Bulgari and Giorgio Armani. She now coaches business startups, particularly for the creative industries.
Michela Ornati acquired a Master's Degree in English, Languages and Foreign Literature (Laurea Specialistica) at Istituto Universitario Lingue Moderne - IULM (Milan, Italy) and a Master of Business Administration at Jefferson University (formerly Philadelphia College of Textiles and Science, USA). She also holds a SUPSI Certificate in Advanced Studies in Didactics.
Ms Ornati lectures internationally on fashion and luxury industry topics and is a frequent guest speaker on industry-related media events.
Sessions in which Michela Ornati attends