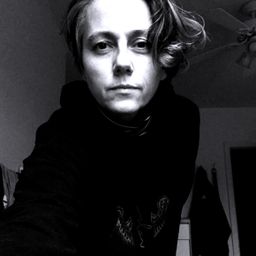 Florencia Marchetti
Project Coordinator, PhD Candidate
CISSC, Concordia University
Florencia Marchetti is a photographer, a documentarian and ethnographer.
Born in Cordoba, Argentina during times of political upheaval, her research focuses on the politics and practices of cultural memory, investigating the resonances of violent pasts in present day lives and environments, including her own. She's currently completing her doctoral dissertation at the Humanities PhD Program housed in the Center for Interdisciplinary Studies in Society and Culture in Concordia University, Montreal/Tiotià:ke. The manuscript offers a multimodal ethnographic account of the regime of state-sponsored terror the military dictatorship implemented (1976-1983) in atmospheric terms. Pivoting on her body as point of impact, her research process pays attention to how certain sensorial and affective attunements accrue and resonate across time and space. Her documentary work is part of the permanent collections in Campo de la Ribera, a former clandestine detention center that is now a Space for Memory and the Promotion of Human Rights, and the Provincial Memory Archive, both located in her hometown. Her research has been showcased in national and international academic, art and community-based contexts.
She also works as coordinator for the intercultural and transnational research lab Sensory Entanglements, based at Concordia University and financed by a SSHRC Insight Grant under the title: "Sensory Entanglements: New Cross Cultural and Cross-Disciplinary Directions in the Creation and Evaluation of Multi-Sensorial Experience."
She now lives in Montreal/ Tio'tia:ke.
Sessions in which Florencia Marchetti participates
Sessions in which Florencia Marchetti attends
11:30 - 13:00 | 1 hour 30 minutes
Panel
13:30 - 15:00 | 1 hour 30 minutes
Talk
13:30 - 15:00 | 1 hour 30 minutes
Panel