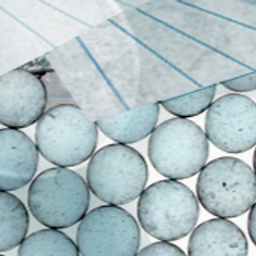 Britta Boyer
Doctoral Candidate
Loughborough University
A final year doctoral researcher within the Institute for Design Innovation at Loughborough University, London. My work is critical and transdisciplinary at the intersection of mobility and possibility. I explore non-exploitative human development and creative practice through the storied nature of human activities. My methodological approach is a qualitative, heuristic ethnography that integrates visual and sensory methods such as aesthetic connectors and sensory cartographies. A Design Anthropological perspective that explores ways of materializing decoloniality through design, asking the question: Do we know how to materialize decolonization in design research and practice?
The study came about through my own industry and life experiences. A former design practitioner and early pioneer of sustainable fashion working with post-consumer denim waste in the 1990's. Creative practice led to working across various geographical locations, most recently Bali for almost 20 years; I also lived in Indonesia as a child. The diversity of these experiences across both the Global North and South resulted in an acute understanding of the competing global discourses and ways in which creativity is used as a hegemonic term within policy, education and the creative industries; the aim of my research is to tell the more-than-one stories.
This is a practice-led phenomenon that explores Designer Beyonders. They are Designers who not only cut across the west-non-west, industrial-non-industrial, north-south divides but can integrate epistemological diversity into their ways of thinking, being and creative practice; knowledge built with our multi-species others. The Designer Beyonders mainly originating from Industrialized countries but work in a non-western context, though I also present non-western perspectives of designers educated in the West.
The findings showed that the Designer Beyonders deliberately unsettle themselves to understand their worlds more deeply - It is referred to in the literature as moving beyond abyssal thinking, and through the study, I sought to develop a critical inquiry and creative ways to research alternative perspectives away from the dominant design narratives of the Global North:
"the world and its inhabitants, human and non-human, are our teachers, mentors and interlocutors" (Ingold, 2008)
The theoretical framework of the study draws upon global social theory, design anthropology and creativity research. I explore place-sensitive, Bali specific models and personal storytelling through both critical and sensory cartographies:
"To live, every human being must put out a line, and in life, these lines tangle with one another" (Ingold, 2015): I)
I will present some of the creative modes of engagement from the field; methods that are experiential, sensorial, embodied and situated. I will do so by showing you 2 short films and some explanation on the methods and illuminations after which, I invite questions and critique.
Sessions in which Britta Boyer attends
Talk
Ellen Lupton, Cooper Hewitt, Smithsonian Design Museum (Keynote speaker)
David Howes, concordia university (Moderator)
Panel
Conerly Casey, Rochester Institute of Technology (Panelist)
Laurian Bowles, Davidson College (Moderator)
Shivani Kapoor, O.P. Jindal Global University (Panelist)
Muhammad Kavesh, University of Toronto (Panelist)
Beth Uzwiak, University of Pennsylvania (Panelist)
Felicity TC Hamer, concordia university (Panelist)
Katherine Kline, Concordia / communications studies (Panelist)
Jeremy Stolow, concordia university (Moderator)
Talk
Nina Czegledy, University of Toronto, OCAD University Toronto (Presenter)
Panel
Constance Classen (Speaker)
Jordan LeBel, concordia university (Moderator)
Workshop
Vidmina Stasiulyte, The Swedish School of Textiles (Panelist)
Mila Burcikova, Centre for Sustainable Fashion, London College of Fashion (Panelist)
Otto von Busch, Parsons School of Design (Panelist)
Danielle Bruggeman, ArtEZ University of the Arts (Panelist)
Sara Chong Kwan, University of the Arts London (Moderator)