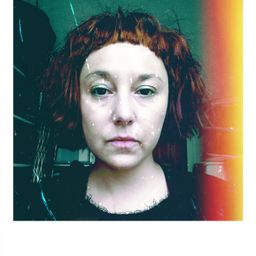 Agata Stanisz
associate professor
Adam Mickiewicz University in Poznan (Poland)
associate professor at the Institute of Anthropology and Ethnology at AMU in Poznan, field recordist, podcaster, av-artist
Research Interests: anthropology of sound/audioethnography, road studies and anthropology of infrastruture, new mobilities paradigm, resistance studies, cyberanthropology, visual ethnography, methodologies (art beased research, mobile and multisite ethnography)
Research Areas: Western Europe, Poland (rural and small towns areas)
texts:
Collecting sounds. Online sharing of field recordings a cultural practice, "Ethnologia Polona" vol. 39, 2018/2019, s. 127-144, https://journals.iaepan.pl/ethp/article/view/2007
Tractor unit acoustemology. Sounds of a dwelling on the road, "Mobile Culture Studies. The Journal" 2017, vol.3, pp. 53-76. DOI 10.25364/08.3:2017.1.4.
Roadsides of Mobility: Informal Socioeconomic Strategies in Suburban Western Poland, [w:] Labour, Mobility and Informal Practices in Russia, Central Asia and Eastern Europe. Power, Institutions and Mobile Actors in Transnational Space. BASEES/Routledge Series on Russian and East European Studies. Red. R.Turaeva, R. Urinboyev. London-New York: Routledge, 2021, https://www.taylorfrancis.com/books/oa-edit/10.4324/9781003176763/labour-mobility-informal-practices-russia-central-asia-eastern-europe-rano-turaeva-rustamjon-urinboyev?fbclid=IwAR11u_erZMkHyZYIGv6QhNw6maZCtf8IRnPUQK4_I57pqRUxtmysHrqCmNE
Three square meters. About fieldwork on the road and experience of total intimacy, [w:] Cultures of Motorway. Localities through Mobility as an Anthropological Issue, Poznańskie Studia Etnologiczne, t. 19. Red. W. Kuligowski, A. Stanisz, Wielichowo: Wydawnictwo TIPI, 2016, pp. 47-68, www.academia.edu/23172974/CULTURES_OF_MOTORWAY_CULTURES_OF_MOTORWAY
Regimes of logistics, pauses in the flow, stillness in (near) industrial non-places and mobility infrastructure, "Studia Humanistyczne AGH" 2015, vol. 14, no. 4, pp. 73-86. DOI: http://dx.doi.org/10.7494/human.2015.14.4.73-86.
Sessions in which Agata Stanisz participates
Sessions in which Agata Stanisz attends