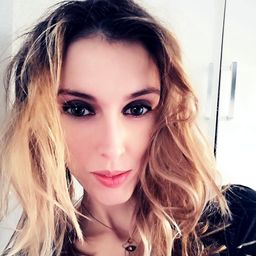 Jenny Filipetti
Independent artist + educator
Hi! I'm Jenny Filipetti, an artist, educator, and irremediable city wanderer currently living in Milan, Italy. My creative practice juxtaposes and explores both human and non-human ways of perceiving and interacting with the sensory ecologies in which we participate, drawing from my background in both the arts as well as biology, semiotics, and computer science. One of the awards along those lines of which I'm most proud is my interactive installation Breath Vessels being awarded and exhibited as a finalist of the Arte Laguna International Art Prize.

Until moving to Milan, I was a member of the faculty of Inworks at the University of Colorado, an interdisciplinary initiative dedicated to developing student and community capacities in design thinking, computational thinking, and rapid prototyping towards addressing hard human challenges, such as those of the UN Sustainable Development Goals. I taught courses including Creative Coding, Bio-inspired Design and Innovation, and Internet of Things, and I developed a Non-human-centered Design Thinking course to counterbalance the program's human-centered design curriculum. Since 2020, I've been working with Majestic Collaborations with the support of the Performing Arts Readiness project on developing tools and resources for arts resilience.
I cofounded and direct Immersive Denver, a community volunteer-driven organization seeking since our first educational summit in 2018 to connect the Colorado experiential creative community, generate new audiences for regional immersive, and advance efforts around performer and participant safety, agency, access and inclusion. I'm also the current volunteeer technical designer for Afro Fashion Week Milan and the AfroFashion Showroom.
Sessions in which Jenny Filipetti attends