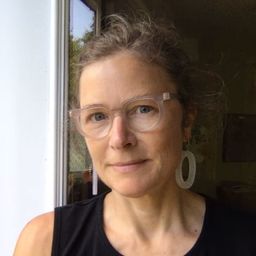 Kristin Tollefson
Artist & Director of Education and Diversity, Equity & Inclusion Advancement
Independent Artist & Bainbridge Island Museum of Art
I am drawn to the formal pattern languages that reveal memory and relationships in the natural world, and mirror the human search for connection and meaning. I create tactile objects and environments that are "both/and:" sensual and intellectual; responsive to light, weather and inviting for human interaction. Simple elements convene into powerful and complex wholes. My work aims to inhabit the space between science and poetry.
My practice encompasses studio sculpture, jewelry, installations, performances, and permanent public commissions, all bound together with strong threads of human engagement and learning. I use my studio work as a testing ground for large projects, working through technical and aesthetic questions on a small scale prior to building pieces full size. Creative material choices support the narrative thread that connects people and place throughout my work: I bring firsthand experience as a craftsperson working in metal, textiles, resin and wood and seek out newly developed, ecologically sourced and reclaimed materials.
Curiosity, research, conversation, intuition, drawing, structure-building and adornment are the methods with which I engage throughout my projects. My work as an educator and activist supports my approach to building meaning for people involved; I foster thoughtful collaborations between project stakeholders and community, cultivating sustained interpersonal connections with art at the center.
I earned an MFA in Metalsmithing from Cranbrook Academy of Art and a BA in Art History and Sociology/Anthropology from Carleton College and have received awards from the American-Scandinavian and Fulbright Foundations and Americans for the Arts, and residencies including Jentel (WY), Listagil í Akureyri (Iceland), and La Wayaka Current: Atacama Desert (Chile). My work has been published in Fiber Arts Design Book and Metalsmith Magazine.
I have been working for the past eight years as Design Team Lead Artist for the Port of Seattle's Duwamish People's Park Public Access and Habitat Restoration, shaping the ways humans will navigate, interact with and learn about the site. Past commissions include Vulcan Properties, Snohomish High School, Cromwell and Hamlin Parks in Shoreline, Seattle Public Library, and the Master Plan for Northeast Neighborhood Park in Redmond in collaboration with Nakano Associates, LA. I work as Director of Education and Diversity, Equity & Inclusion Advancement at the Bainbridge Island Museum of Art.
Sessions in which Kristin Tollefson attends