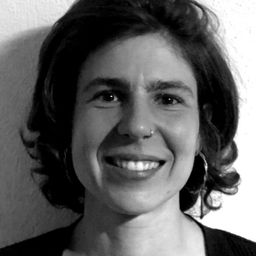 Nuria Alvarez Coll
Architect and artist PhD Student
CRESSON Laboratory
Nuria Alvarez Coll is a graduate architect at the Escola Tècnica Superior d'Arquitectura de Barcelona. His interests are always directed towards low-cost architectures with natural materials. In parallel with these studies, with the desire to seek other artistic expressions, she studied for two years at the "Estudis de Théâtre Berty Tovias" theatre school in Barcelona.

In 2010, she discovered earthen architecture in Chile with Marcelo Cortés. In this context, it presents the complete process of earth matter: its extraction from the ground, its transformation and its implementation. Astonished by its expressive potential, she makes the connection between architecture, art and theatre with the creation of Colectivo Terrón.

Her rich experience in Chile motivates her to want to deepen the learning around earth matter by integrating until 2012 the post-master "earth architecture" in the laboratory CRAterre of the National School of Architecture of Grenoble.

It is after her passage through the project amàco from 2013 to 2017 that she decided to deepen her research around the body (touch), and raw materials in the field of architecture.
Sessions in which Nuria Alvarez Coll attends