HotPETs _ Keynote by Karen Levy: Privacy Threats in Intimate Relationships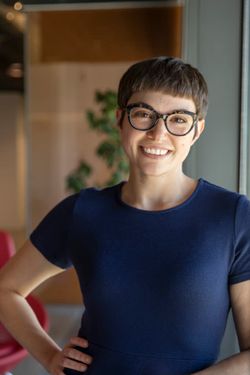 10:30 AM, Friday 17 Jul 2020 EDT (1 hour)
To join this session, simply click on the button above. If you cannot see this button, make sure you are logged in (see the upper-right corner of your screen).

---
Title: Privacy Threats in Intimate Relationships

Abstract: This talk provides an overview of intimate threats: a class of privacy threats that can arise within our families, romantic partnerships, close friendships, and caregiving relationships. Many common assumptions about privacy are upended in the context of these relationships, and many otherwise effective protective measures fail when applied to intimate threats. Those closest to us know the answers to our secret questions, have access to our devices, and can exercise coercive power over us. I survey a range of intimate relationships and describe their common features. Based on these features, I explore implications for both technical privacy design and policy, and offer design recommendations for ameliorating intimate privacy risks. [Joint work with Bruce Schneier]
Bio: Karen Levy is an assistant professor in the Department of Information Science at Cornell University, and associate member of the faculty of Cornell Law School. She researches how law and technology interact to regulate social life, with particular focus on social and organizational aspects of surveillance. Much of Dr. Levy's research analyzes the uses of monitoring for social control in various contexts, from long-haul trucking to intimate relationships. She is also interested in how data collection uniquely impacts, and is contested by, marginalized populations.
Dr. Levy is also a fellow at the Data and Society Research Institute in New York City. She holds a Ph.D. in Sociology from Princeton University and a J.D. from Indiana University Maurer School of Law. Dr. Levy previously served as a law clerk in the United States Federal Courts.
Who's Attending
50 other(s)