Track: Users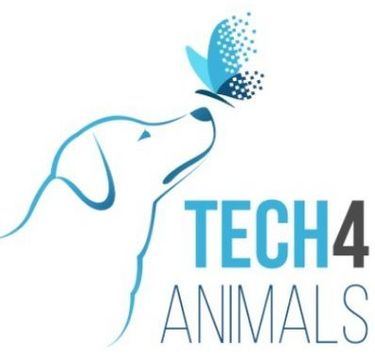 9:30 AM, Thursday 16 Jul 2020 EDT (1 hour 40 minutes)
Use the red "Join on YouTube" button above to join the livestream. If you cannot see this button, make sure you are logged in (see the upper-right corner of your screen).
---
Session Chair: Matt Wright
---
Dirk van der Linden (University of Bristol), Matthew Edwards (University of Bristol), Irit Hadar (University of Haifa), and Anna Zamansky (University of Haifa)

Pre-recorded presentation

Summary: We report on a mixed-method, comparative study investigating whether there is a difference between privacy concerns expressed about pet wearables as opposed to human wearables—and more importantly, why. We extracted the privacy concerns found in product reviews (N=8,038) of pet wearables (activity, location, and dual-function trackers), contrasting the (lack of) concerns and misuse to a curated set of reviews for similar human-oriented wearables (N=20,431). Our findings indicate that, while overall very few privacy concerns are expressed in product reviews, for pet wearables they are expressed even less, even though consumers use these devices in a manner which impacts both personal and bystander privacy. An additional survey of pet owners (N=201) eliciting what factors would cause them to not purchase (or stop using) pet wearables indicated comparably few privacy concerns, strengthening the representativeness of our findings. A thematic analysis reveals that the lack of privacy concerns may be explained by, among other factors, emotional drivers to purchase the device, and prioritization of (desired) functionality to support those emotional drivers over privacy requirements. Moreover, we found that pet wearables are used in different ways than originally intended, which raise novel privacy implications to be dealt with. We propose that in order to move towards more privacy-conscious use of pet wearables, a combination of understanding consumer rationale and behavior as well as ensuring data protection legislation is adequate to real-world use is needed.

---

Moses Namara (Clemson University), Daricia Wilkinson (Clemson University), Bart Knijnenburg (Clemson University), and Kelly Caine (Clemson University)

Pre-recorded presentation

Summary: People who adopt and continue to use VPNs for privacy purposes are primarily motivated by emotional considerations, including the strong desire to protect their privacy online, wide fear of surveillance and data tracking not only from Internet Service Providers (ISPs) but also governments and Internet corporations. In contrast, people who are mainly motivated by practical considerations are more likely to abandon VPNs, especially once their practical need no longer exists.

---

David Harborth (Chair of Mobile Business and Multilateral Security, Goethe University Frankfurt), Dr. Sebastian Pape (Chair of Mobile Business and Multilateral Security, Goethe University Frankfurt), and Prof. Dr. Kai Rannenberg (Chair of Mobile Business and Multilateral Security, Goethe University Frankfurt)

Pre-recorded presentation

Summary: Today's environment of data-driven business models relies heavily on collecting as much personal data as possible. Besides being protected by governmental regulation, internet users can also try to protect their privacy on an individual basis. One of the most famous ways to accomplish this, is to use privacy-enhancing technologies (PETs). However, the number of users is particularly important for the anonymity set of the service. The more users use the service, the more difficult it will be to trace an individual user. There is a lot of research determining the technical properties of PETs like Tor or JonDonym, but the use behavior of the users is rarely considered, although it is a decisive factor for the acceptance of a PET. Therefore, it is an important driver for increasing the user base. We undertake a first step towards understanding the use behavior of PETs employing a mixed-method approach. We conducted an online survey with 265 users of the anonymity services Tor and JonDonym (124 users of Tor and 141 users of JonDonym). We use the technology acceptance model as a theoretical starting point and extend it with the constructs perceived anonymity and trust in the service in order to take account for the specific nature of PETs. Our model explains almost half of the variance of the behavioral intention to use the two PETs. The results indicate that both newly added variables are highly relevant factors in the path model. We augment these insights with a qualitative analysis of answers to open questions about the users' concerns, the circumstances under which they would pay money and choose a paid premium tariff (only for JonDonym), features they would like to have and why they would or would not recommend Tor/JonDonym. Thereby, we provide additional insights about the users' attitudes and perceptions of the services and propose new use factors not covered by our model for future research.

---

Shrirang Mare (Indiana University and University of Washington), Franziska Roesner (University of Washington), and Tadayoshi Kohno (University of Washington)

Pre-recorded presentation

Summary: Consumer smart home devices are becoming increasingly pervasive. As Airbnb hosts deploy smart devices in spaces shared with guests, we seek to under- stand the security and privacy implications of these de- vices for both hosts and guests. We conducted a large- scale survey of 82 hosts and 554 guests to explore their current technology practices, their preferences for smart devices and data collection/sharing, and their privacy and security concerns in the context of Airbnbs. We found that guests preferred smart devices, even viewed them as a luxury, but some guests were concerned that smart devices enable excessive monitoring and con- trol, which could lead to repercussions from hosts (e.g., locked thermostat). On average, the views of guests and hosts on data collection in Airbnb were aligned, but for the data types where differences occur, serious privacy violations might happen. For example, 90% of our guest participants did not want to share their Internet history with hosts, but one in five hosts wanted access to that information. Overall, our findings surface tensions be- tween hosts and guests around the use of smart devices and in-home data collection. We synthesize recommendations to address the surfaced tensions and identify broader research challenges.



Who's Attending
18 other(s)