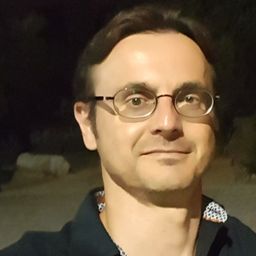 I am a Professor at KTH, Stockholm, Sweden, leading the Networked Systems Security (NSS) Group. I earned my PhD from Cornell University, Ithaca, NY, USA. After holding positions at Virginia Tech, EPFL, and a visiting post at PoliTo, I joined KTH and established the NSS Group. I am a Fellow of the Young Academy of Europe (YAE) and an IEEE Fellow, Class of 2020.
I design and build secure networked systems. In an increasingly interconnected world, we'd better be able to trust the systems we use and the information we get. That's basically what we are after with. The NSS research agenda includes a gamut of security and privacy problems. We have a strong systems character, implementing and evaluating our solutions. At the same time, we pay close attention to theoretical methods, including, notably, formal protocol analysis and information-theoretic results.
Sessions in which Panos Papadimitratos attends
Signup required
9:50 AM EDT - 11:30 AM EDT | 1 hour 40 minutes
Part of: Session 1

Session Chair: Stefanie RoosPr...

Talk
Signup required
12:30 PM EDT - 2:10 PM EDT | 1 hour 40 minutes
Part of: Session 2

Session chair: Panos PapadimitratosDiscontin...

Talk
Signup required
10:00 AM EDT - 11:30 AM EDT | 1 hour 30 minutes

Abstract: Many recent mainstream media articles and popular books have raised alarms over anti-soc...

Keynote
Signup required
10:45 AM EDT - 11:45 AM EDT | 1 hour

To join the town hall, simply click on the button above. If you cannot see this button, make sure you are logged in (see the upper-right corne...