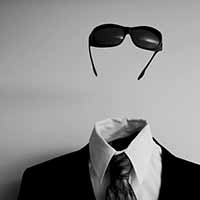 Rafa Gálvez is a PhD candidate in COSIC, the Computer Security and Industrial Cryptography group at the Department of Electrical Engineering (ESAT) of the KU Leuven.
Central to his research is the design of privacy respecting artificial intelligent agents, which take the social context where they will be deployed into consideration both during the engineering process and in their behaviour.
He is also interested in building anonymous communications systems that are practical and provide strong protection against global adversaries.
Sessions in which Rafa Gálvez attends
Signup required
9:50 AM EDT - 11:30 AM EDT | 1 hour 40 minutes
Part of: Session 1
Talk
Signup required
12:30 PM EDT - 2:10 PM EDT | 1 hour 40 minutes
Part of: Session 2
Talk
Signup required
10:00 AM EDT - 11:30 AM EDT | 1 hour 30 minutes
Keynote
Signup required
12:30 PM EDT - 2:10 PM EDT | 1 hour 40 minutes
Part of: Session 3
Talk
Signup required
9:30 AM EDT - 10:45 AM EDT | 1 hour 15 minutes
Part of: Session 4
Talk
Signup required
12:40 PM EDT - 1:55 PM EDT | 1 hour 15 minutes
Part of: Session 7
Talk