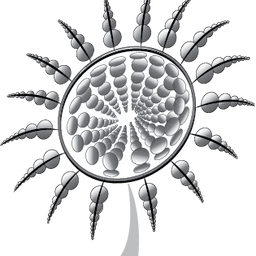 Magdalena Koch
professor
Adam Mickiwicz University in Poznan, Poland
Magdalena Koch – is a professor of Serbian, Bosnian and Croatian literature and culture in Institute of Slavic Studies at Adam Mickiewicz University (AMU) in Poznań (Poland). She is the head of Research Unit of Gender and Transcultural Balkan Studies at AMU. She studied Slavic languages (Russian and Serbo-Croatian) and literatures at University of Wrocław (Poland) where she completed her MA degree with a thesis about Czekhov "Дядя Ваня" A. П. Чехова. Опытмонографии ("Uncle Vanya" by Anton Czekhov. A monograph). Her PhD (1997) was devoted to the prose work by Isidora Sekulić, a Serbian modernist writer, whereas her habilitation (D.Litt. 2008) was concentrated on problems on literary canon, literary genres and gender issue in literature of Serbian modernism. She is author of three monographs: Podróże w czasie i przestrzeni. Proza Isidory Sekulić (2000; Journeys in Time and Space. The Fiction of Isidora Sekulić), …kiedy dojrzejemy jako kultura… Twórczość pisarek serbskich na początku XX wieku (kanon – genre – gender) (2007; ...when we mature as a culture...Early 20th-Century Serbian Women's Writings (canon–genre–gender); Serbian edition 2012, Belgrade) and Mistrzynie myślenia. Serbski esej feministyczny od XIX do XXI wieku (2019; Women Intellectual Mentors: the Serbian Feminist Essay from 19th to the 21st Century). She is also co-author of the book Milena Pavlović Barilli EX POST (2009, Belgrade) devoted to a Serbian-Italian painter and poet of interwar period.
Magdalena Koch's research field includes gender studies and feminist criticism in Slavic literatures as well as Serbian, Croatian, Bosnian, Montenegrin drama and Sephardic studies in the Balkans. She was a participant of an international 7th frame EU project COST Action IS0901 Women Writers in History: Toward a New Understanding of European Literary Culture (The Hague, 2009-2013) and has been a member of project Knjiženstvo – theory and history of Serbian women writers until 1915 (Belgrade, 2011-2021).
She also translates prose (M. Crnjanski, M. Mićanović, N. Veličković, D. Arsenijević), drama (Ivana Sajko, Lada Kaštelan, Tanja Šljivar, Adnan Lugonić) and poetry (Ferida Duraković, Dubravka Đurić) from Serbian, Croatian, Bosnian language into Polish.
http://slavic.amu.edu.pl/sylwetki-pracownikow/magdalena-kocha/
https://orcid.org/0000-0002-3239-8872
https://amu.academia.edu/MagdalenaKoch