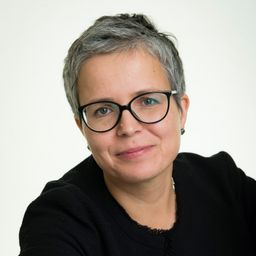 Katri Pynnöniemi
Assistant professor
University of Helsinki / Aleksanteri Institute
Katri Pynnöniemi is an assistant professor at the University of Helsinki (Aleksanteri-institute) and holds Mannerheim Chair of Russian Security Studies. The joint professorship between the University of Helsinki and the National Defense University was established in August 2017. Katri Pynnöniemi holds Master's and Doctor's degrees in international relations (IR) from the University of Tampere, Finland.
Previously Pynnöniemi has worked as a senior researcher at the Finnish Institute for International Affairs. She has been a visiting researcher at the University of Tarto, Estonia (2012), Swedish Institute of International Affairs, Stockholm (2016) and the Wilson Center, Kennan Institute, Washington D.C. (2017). She is a member of The Scientific Advisory Board for Defence (MATINE).
Pynnöniemi has published widely on the system change in Russia and on Russian foreign and security policy. Her current research deals with Russia's threat perceptions and strategic thinking. Her latest publications include "Perceptions of hybrid war in Russia: Means, targets and objectives identified in the Russian debate" at the Cambridge Review of International Affairs (2020); "Russia's National Security Strategy: Analysis of Conceptual Evolution" at the Journal of Slavic Military Studies (2018).
She is an editor of the book Nexus of Patriotism and Militarism in Russia: Quest for internal unity (Helsinki University Press, 2021). This open-access book can be downloaded from the Helsinki University Press page: https://hup.fi/site/books/e/10.33134/HUP-9/
Sessions in which Katri Pynnöniemi participates
9:00 - 10:30 | 1 hour 30 minutes
Panel
Sessions in which Katri Pynnöniemi attends