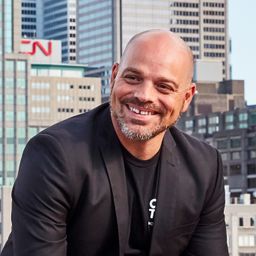 Richard Chénier
Directeur Général du Centech
Centech
Richard Chénier
is General Manager at Centech, a business incubator rated among the top 20 university incubators in the world according to UBI-Global. Centech is a non-profit organization open to all, which dedicates itself to high-tech (deep tech) companies with strong growth potential.
Richard Chénier also works with the Institut de leadership de gestion. In the past, he has trained more than 10000 managers in more than 100 organizations in various industries. He is widely recognized as a key actor in innovation and technological entrepreneurship within Quebec'stechnology community. Richard Chénier was added to Urbania's "50 Quebecers who make the extraordinary" list in 2018.
Watch a preview of the topic presented by Mr. Chénier.