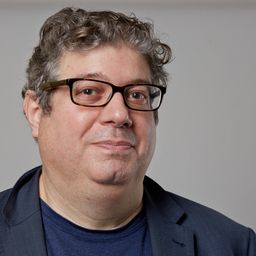 Patrick White
Professeur de journalisme à l'École des médias de l'UQAM, Responsable du programme de journalisme à l'UQAM
Université du Québec à Montréal UQAM
Patrick White
is a professor of journalism at Université du Québec à Montréal's (UQAM) School of Media, where he is also responsible for the journalism program. He holds a master's degree in political science and is the author of Le village CNN : la crise des agences de presse, published by Les Presses de l'Université de Montréal.

He specializes in media business models and the impact of technology, namely the impact of AI on journalistic practices. Mr. White has been a journalist for 30 years. He has worked as a director for CTV News and as a correspondent for Reuters in London, Paris, Montreal, and Quebec. He has been a media manager since 2004, namely for the Canadian Press, Le Journal de Québec, canoe.ca, Agence QMI, and HuffPost Québec.

Watch a preview of the topic presented by Dr. White.