Lightboard Demo - State of the Art facilities for Faculty for online instruction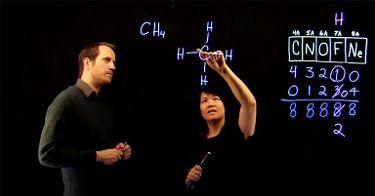 9:45 AM, Friday 1 Oct 2021 (25 minutes)
Showcasing a demonstration of Lightboard Studio, IITS is offering faculty an opportunity to faculty to incorporate this technology to enhance their pedagogy in online teaching.
Lightboards are writable glass panels that can be used much like a standard whiteboard or chalkboard, equipped with LED lights that illuminate the content written or sketched onto the surface. Lightboard studios hosted by the Centre for Teaching in learning in the Faubourg (FB) Building on Sir George Williams Campus and the Central Building on Loyola Campus.
See this dynamic tool in practice wtih Professor Rebecca Duclos joining us to help explain how she used it with great success.
---
Recording: