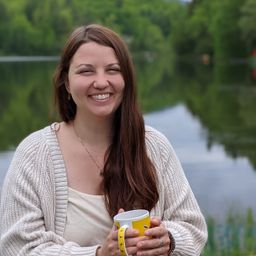 Cassandra Lamontagne
she / her
Sustainability Coordinator, Office of Sustainability
Concordia University
The Office of Sustainability is the university's central sustainability unit, complemented by a network of positions focused on sustainability within other university units and departments. Working together as Concordia's Sustainability Team, they evaluate and provide advice on how to improve the University's performance towards its sustainability goals through the provision and implementation of metrics, tools, training and processes.
The Office of Sustainability coordinates Concordia's sustainability assessments, the Sustainability Ambassador Program, the Sustainability Action Plan, and supports the Sustainability Governance Framework and its committees.
In close collaboration with members from all levels of the University, the Office of Sustainability is responsible for developing, coordinating, maintaining, and enhancing sustainability-related initiatives, strategies, and programs.
Learn more: concordia.ca/sustainability
Sessions in which Cassandra Lamontagne participates
11:30 AM - 11:55 AM | 25 minutes

As part of Concordia's sustainability mandate, and in collaboration with key stakeholders across the university, Hospitality Concordia and the O...